Enchanted Garden Review – by Chuck Blades
Enchanted Garden is located on Disney Cruise Line's Disney Dream and Disney Fantasy. In general I think that Disney Cruise Line does a phenomenal job at their rotational dining concept. They provide many unique dining experiences each night of your cruise!
Decor -
I believe that Enchanted Garden is one of the most beautiful Disney Restaurants anywhere! It is themed after the Gardens of Versailles in Paris, France. Enchanted Garden filled in the place of Parrot Cay (Now Carioca's on the Disney Magic) when it was put the Disney Dream in 2011. It is the casual restaurant in the nightly dining rotation.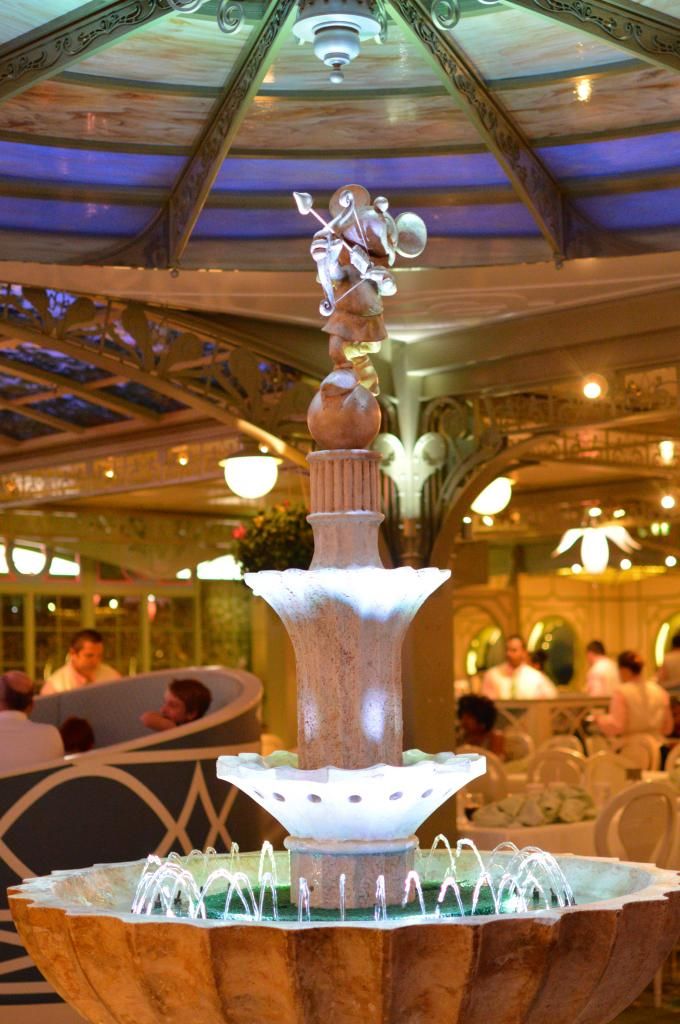 Food -
Instead of going into detail about every single dish I will point out the best and worst parts of the night – The Best: the Pan-seared Sea Bass – quite honestly this may be my favorite MDR dish in any DCL restaurant it is truly fantastic! Good: North Atlantic Lobster Ravioli — Bad: Thyme and Garlic Brioche – something about this dish was a little off I would recommend skipping it and saving room for the sea Bass!
Thyme and Garlic Brioche – Filled with Chanterelle, Hedgehog and Black Trumpet Mushrooms and Leek Stew in a light Buttermilk Cream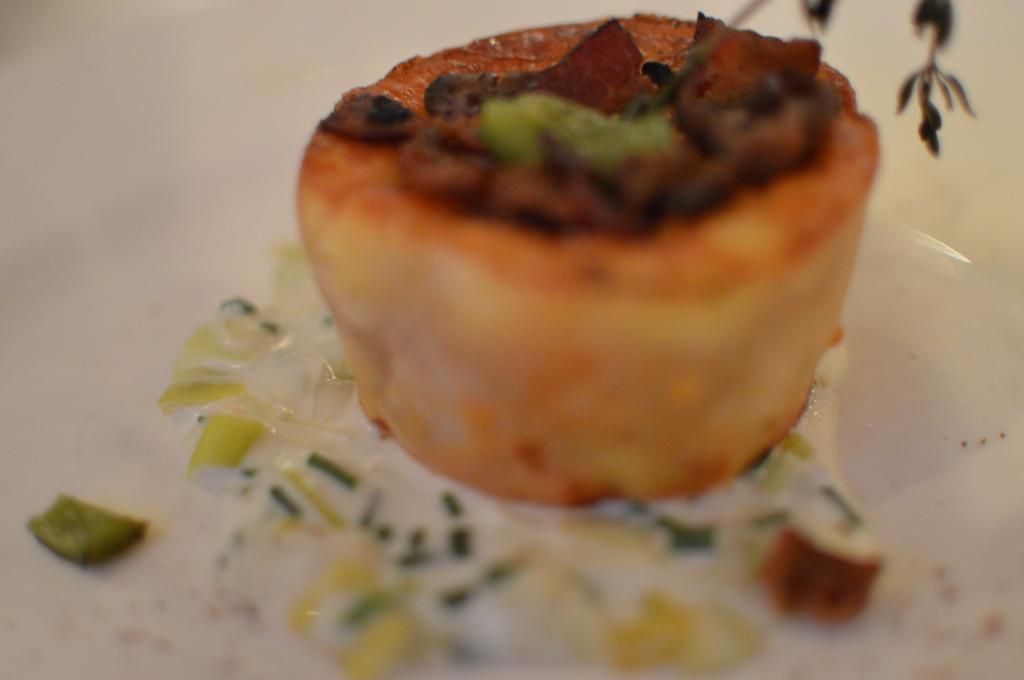 North Atlantic Lobster Ravioli – With Roasted Garlic and Sweet Basil in a light Tomato Broth
Caramelized Sea Scallop – With Roasted Asparagus, Sun-dried Tomatoes, and Pearl Pasta, garnished with Caramelized Leeks and Veal Jus Reduction
Pan-seared Sea Bas – With Saffron and Fennel Risotto with a Sweet Chili Glaze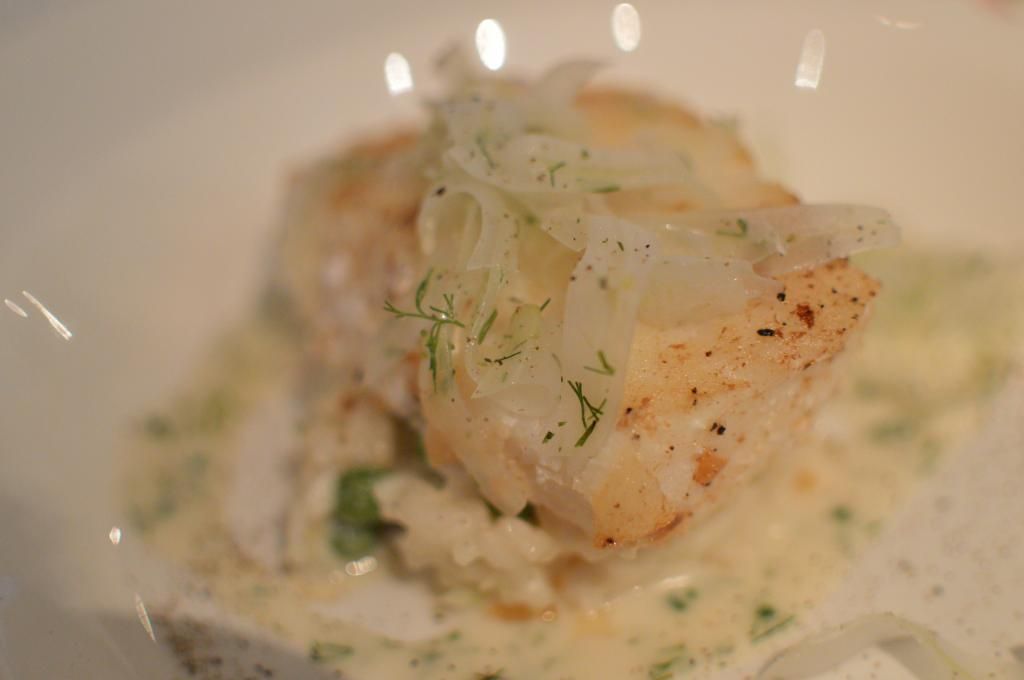 Esterhazy Cake – Almond Meringue soaked in Maraschino Liqueur and layered Pastry Cream
Rating:
Atmosphere:  9 – Like I said earlier Enchanted Garden is incredibly beautiful! My only complaint is that it is quite loud however most Disney restaurants are so it is to be expected…
Service: 10 – I have now been on 3 Disney Cruises and every single time our service has been top notch. Quite honestly I couldn't expect better service anywhere, they do everything that is asked of them and more!
Food: 8  – The food is very good in Enchanted Garden! I absolutely love the Sea Bass and the Risotto. Its not the best restaurant I've ever been too however each meal I have had here has been pretty darn good.
Overall Score: 9 – Enchanted Garden is one of my favorite Disney Cruise Line restaurants – from the beautiful decor to the good food Enchanted Garden always provides a great experience.
If you liked this review and would like to read more check out our:
Also visit our website for a free no obligation quote at any time!
Continue to Check our blog for upcoming restaurant, ride and many other reviews!
Thank you for your support!
If you have any questions about traveling to Disney feel free to email me anytime Chuck@goofygetaways.com
Goofy Getaways LLC